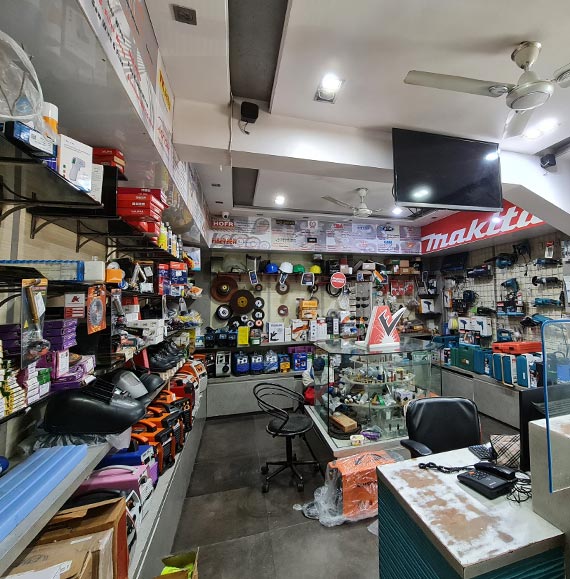 Adinath Equipments Pvt. Ltd...
Adinath Equipments Pvt. Ltd. has been Started as Adinath Traders in 1995 by the director of Company Mr. Bhavesh Sanghvi with passion and Futurative Vision. It was started with the Trading of industrial Products of few Brands. With the Co-operation of our customer and their trust in Provided Services brought it to a full Fledge leading to the foundation of Aadinath Equipment in 2003. It was decided to merge both Adinath Traders & Aadinath Equipment together as "Adinath Equipments Pvt. Ltd." in 2014-15 Our company was certified with ISO 9001:2008 in year 2014-15 and later on with NSIC and MSME.
In year 2015 we focused on Designing of CNC Oxyfual/Plasma cutting Machine by Implementing and Importing of the same. In order to Progress in this field we are planning to Start our manufacturing unit in Ahmedabad by the end of year 2016 with the vision of satisfying Our customer in every aspect.
Read More
We Are Providing Products
Vision & Mission Statement
Serving Impressive List Of Long Term Clients!
Our worldwide presence ensures timeliness, cost efficiency and compliance adherence required to ensure your timelines are met. Serving with experience and expertise in multiple industries, as one of the World's leading Corporation!
With a renowned experience of 25 years in our domain, Adinath Equipment Pvt. Ltd. and Unity Sales Corporation are proudly launching a new brand called "SAFETYWALA".
Mainly for Safety Products like Personal Protective Equipment (PPE). Our foremost business fields are Engineering, Oil and Gas, Chemical, Pharmaceutical & Food Industries. Additionally, we will serve products for construction sites, Turnkey Projects & Road Projects.
We cordially invite everyone to visit our spacious showroom with a wide range of product under one roof.
www.safetywala.in